Thanks for Your Support
Become a member or log in to watch this video.
---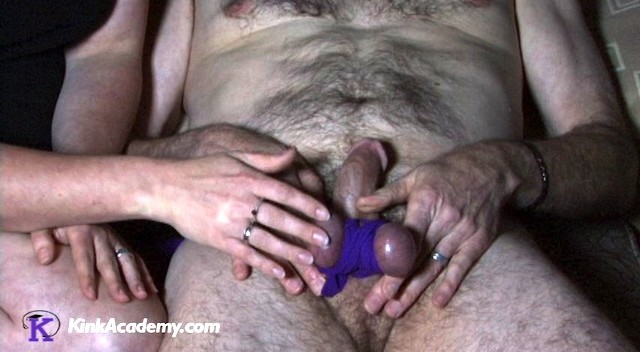 Evoë Thorne and Harold Henry love playing with his balls. In this clip, before starting some good old fashioned cock-and-ball-torture, they show you three ways to use nylons to turn the testicles into a pretty package. You learn a basic tie, then a "figure 8," and a "ball-stretcher" along with some other fun tips.
Sensual CBT
Cock & Ball Bondage: Using Nylons
Sensual CBT
Cock & Ball Bondage: Using Nylons