Thanks for Your Support
Become a member or log in to watch this video.
---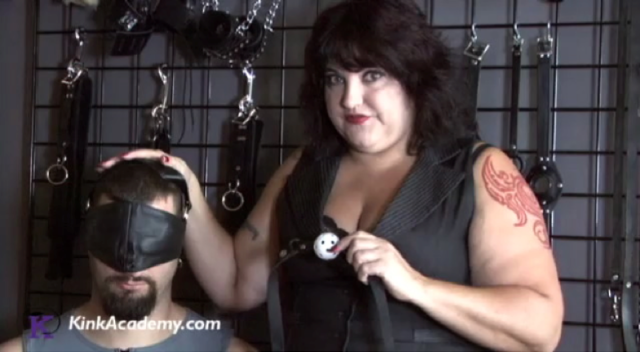 There's more to putting in a ball gag than just grabbing one and opening wide. Miss Simone finishes up her notes on picking the right size ball gag in this clip, then goes on to discuss three main types of gags ranging from the very simple to the more complex. She shows examples of "chin-restraint" gags, "breather-gags" and more in a variety of materials.
Intro to Ball Gags
Basic Introduction to Ball Gags: Part 3