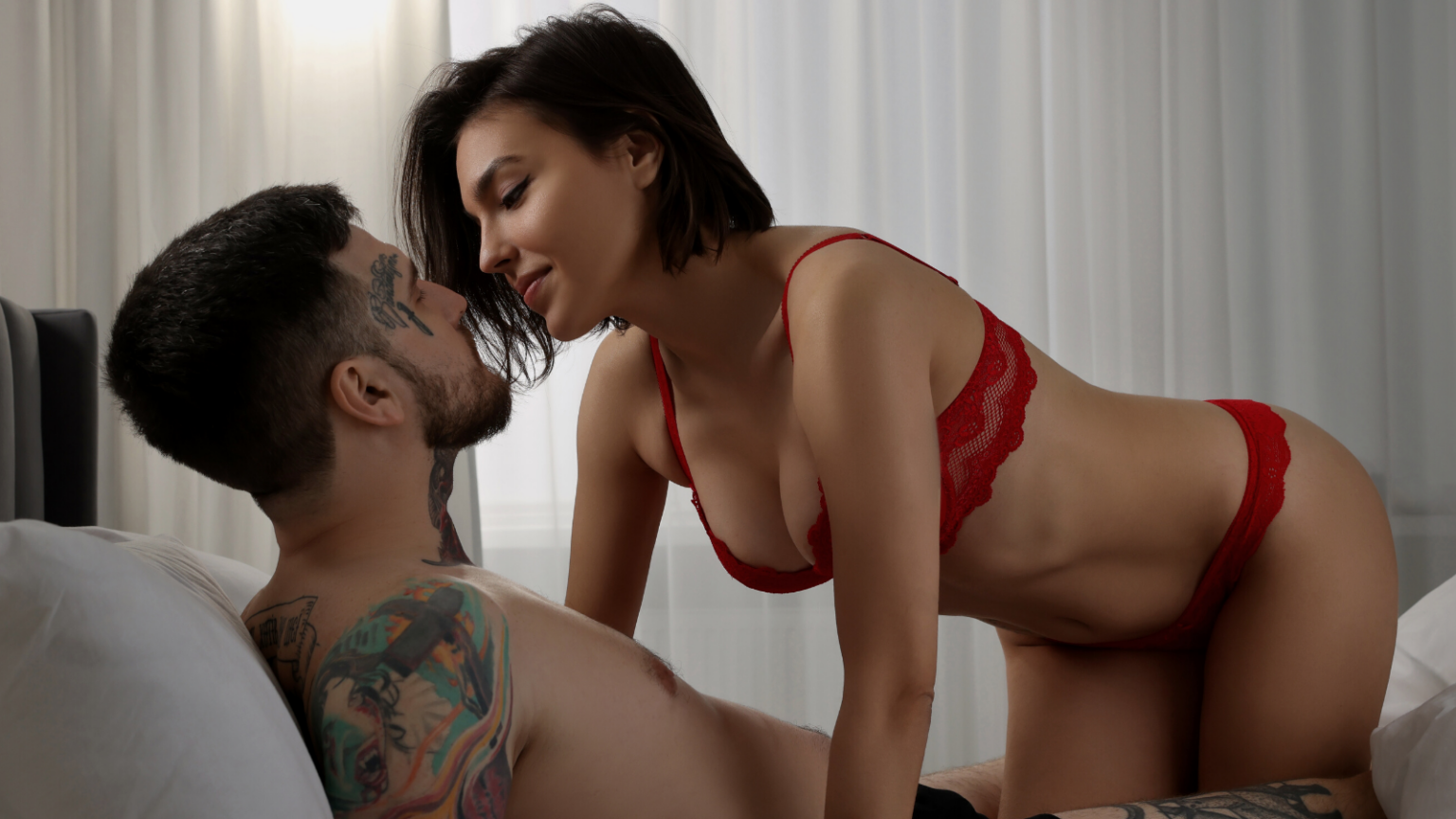 Some think that in order for a submissive to feel controlled or dominated they need to be manhandled. I love the feel of his hand entangled in my hair, pulling my face to his, but the same effect can be achieved just as well with other means. The right words, tone of voice, and the look of the Dominant can cause a submissive to melt into their hands just as easily as the finest crafted flogger.
Words can be just as powerful as any physical touch, if not more so. Imagine a male Dominant and a female submissive. Imagine they are sitting in their bedroom after having lived through the chaos of the day. It's quiet. She's reading a book in bed, and he's checking his email. Imagine now, he turns from his computer and stares at her from across the room. Feeling his eyes on her, she looks up from her book.
"Put the book away." He instructs her, his tone firm but not harsh. She obeys. He gives her another instruction, to remove her clothes. Again, she obeys. Finally, she's completely nude and laying on the bed. He moves to her, but doesn't touch her nakedness. Instead he tells her to spread her legs, tells her to touch herself. He comes closer to her, but still withholds his touch.
She yearns for his touch. The more she wants it, the more he refuses her. He tells her to bring herself close to orgasm and when she's on the brink, only then does he put his flesh to hers and she finds her release. When he finally touches her, when she feels that connection, more than likely she's going to shatter, or melt into a puddle on the bed. Either way it will be intense. He was in control, he dominated her, and he didn't lift a finger.
Words can make a submissive melt, but the tone is equally important. Barking orders rarely turn me on or put me in the submissive mind frame. Words spoken with confidence, firmness, and decisiveness will do the trick every time.
This evening my husband said to me, "When the kids are in bed, you and me are going to have a talk about this office." Apparently, it's a little messier than he'd like. The words weren't all that hot by themselves, but the tone he used snapped me out of vanilla wife mode and into obedient submissive mode. His tone was firm. He didn't yell or sound harsh, but he did sound very confident that the talk is going to happen. I found myself nodding in agreement. I also found myself slightly turned on by his tone. It made me feel very controlled at that moment, and for me that is extremely hot.
The same is true during playtime. When I'm tied to the St. Andrews Cross with my backside acting as a canvas for his flogger, his words and tone are the perfect tool to drive me over the edge. When he's noticing that I'm starting to have a hard time with the intensity, but he wants to push me just a bit more, he'll whisper into my ear. "Think you can take a bit more for me?" He'll say in a husky voice. "Good. That's a good girl." His tone confirms his confidence in me, he wants me to try, and he's extremely pleased when I do. It's like a refuel for my subbie tank. 
The look is also extremely important when dominating with or without touching. Being across the room from a submissive might seem like an obstacle, but with the right expression it's nothing but a position. Imagine the submissive that isn't allowed to eat sweets without permission is sitting at the far end of the table, away from her Dominant, at a dinner party with some vanilla friends. She takes a brownie from the platter. Just as she is about to dig her fork into it, she feels his stare. His eyebrow is raised, his eyes glued to her, and his jaw set. She puts the fork down, pushes the plate away from her, and hides her face in her coffee cup. She's not embarrassed; the look he gave her made her flush with excitement.
Words, tone and eye contact are sexier tools than most give them credit. One sentence can be replayed over and over in my mind for days, and each time it will turn me on again. His tone of voice can act as the fist in my hair, and his eyes feel as scorching hot as any swish of the cane. His squared shoulders and set jaw tell me that he's not backing down, and he's fully aware that he's in charge. These acts remind me that he's fully in control and that idea melts me each and every time.
___________________
Author Bio:
Measha decided at an early age to become a writer, and deciding to write Erotic Romance seemed the logical course to pursue as an adult. She now spends the majority of her time writing erotic romance and learning about herself as an individual and a submissive to her husband of 15 years. She enjoys attending events and meeting new people within the lifestyle.