Thanks for Your Support
Become a member or log in to watch this video.
---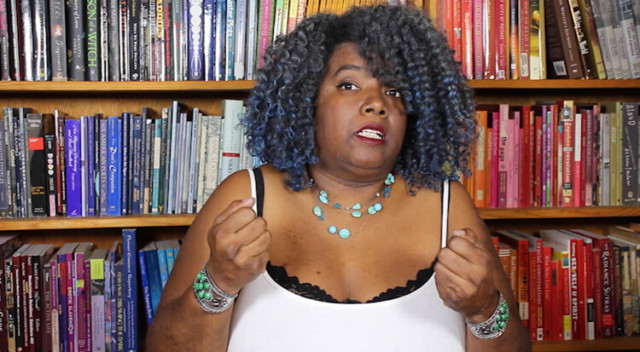 Once you've set the tone for the scene, the breathing and eye-gazing techniques that M'kali Hashiki has been talking about can be used to heighten the experience of your kink activity as well. From impact play to hot wax to dominant and submissive postures, she talks about how this practice can increase your ability to be present both for your own pleasure and for your partner's.
This video has been close-captioned for the hearing impaired.
Erotic Breath Work for Kinksters
Erotic Breath Work: Using the Breath During a Scene