Thanks for Your Support
Become a member or log in to watch this video.
---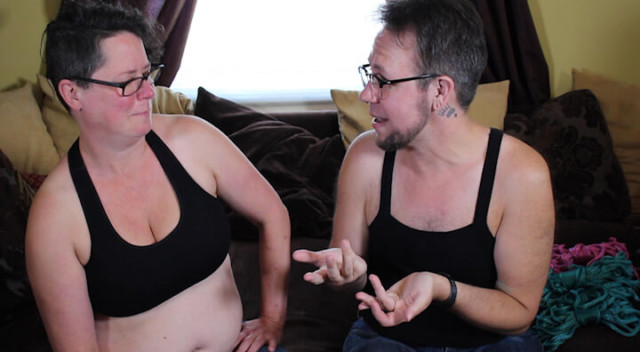 Lee Harrington from PassionAndSoul.com and Mir from Wicked Grounds start this series on rope ties for "gender adventurers" the same way any rope class starts: talking about what you want to get out of the scene. They start with explaining how gender relates (or doesn't) to anatomy or presentation, and then go into the ways they like to talk about bodies when it comes to non-cis partners. Best of all they talk about ways to keep the excitement and passion alive in the discussion, and remember that the whole point of this is to play with each other.
This video is closed-captioned for the hearing impaired.
Genderqueer Bondage
Genderqueer Bondage: Information & Negotiation