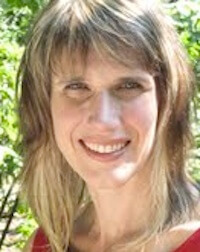 Sex Educator and Owner of Sugar
Jacq Jones is a sex educator and the owner of Sugar, an award winning multi-gender operated, for profit, mission driven sex toy store. She has taught classes on sex, sexual techniques and relationships around the country at diverse venues including: multiple colleges and universities, Sugar, Momentum Con, ,The DC Eagle, community based organizations in Baltimore City, the Maryland AIDS Administration, Dark Odyssey, Babeland (NYC), and The Michigan Womyn's Music Festival. In addition, she has provided countless individuals and couples with individualized instruction and coaching.
Sugar is a lesbian owned, multi-gender operated, for profit, mission driven sex toy store. By providing education and toys in a shame-free, sex-positive environment, we help people of all genders and sexual orientations experience their own unique sexuality with shameless joy and passion.
City Paper's Best Adult Store, Best of Baltimore 2007-2011
City Paper's Best Adult Store, Reader's Poll 2007-2011
Baltimore Magazine Top 50 Hot Stores in Baltimore
Nominee O Award 2011
Specialties
Jacq is known for creating a teaching environment in which people feel comfortable discussing taboo topics. Her humor, matter of fact presentation and her passion for positive and healthy sexuality color every part of her presentations. Because of the depth of her experience in reproductive health care, she is able to blend hot tips and techniques with balanced, accurate and up to date information about anatomy, and safer sex.
Jacq's classes receive rave reviews from a wide variety of people. She normalizes sex and creates a class environment that is fun, safe and hot!