Thanks for Your Support
Become a member or log in to watch this video.
---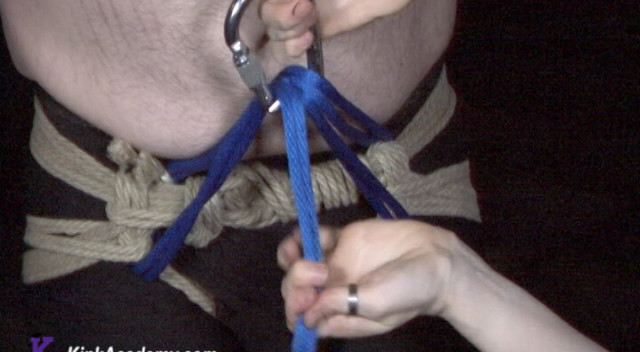 While the hanger for the hip harness is similar to the one for the chest, there are some differences due to both the way the rope tie is structured and also the way the hips and thighs can take pressure. Shay demonstrates two different versions to try out depending on the comfort of the rope bottom, and then re-iterates the secure over-loop to bring the carabiner and the rope hanger together.
Shay Teaches Basic Suspension
Basic Suspension: Attaching a Hanger to the Hip Harness