Thanks for Your Support
Become a member or log in to watch this video.
---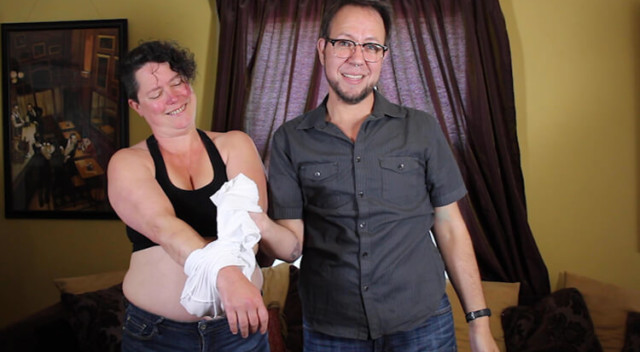 There are so many bondage possibilities for t-shirts that it takes Lee and Mir three clips to cover them! In part one, Lee touches on the effective and edgy aspects of exposure and humiliation bondage with the simple but effective method of writing on the cloth directly. Then a couple of strategic slits put into the (disposable) garment turns it into an arm-binder. Lee shows how this method has various levels of tightness and restriction possible, all the way down to turning it into inescapable cuffs with a leash. 
This video is closed-captioned for the hearing impaired.
Clothing Bondage with Lee Harrington
Clothing Bondage: T-Shirts, Part 1