Thanks for Your Support
Become a member or log in to watch this video.
---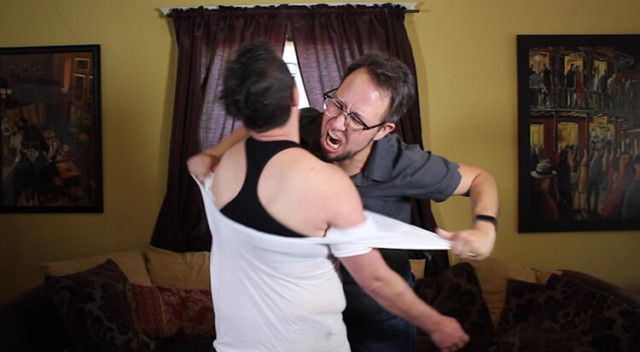 Part three of the T-Shirt segment of this clothing bondage series is mainly focused on the destruction of clothing. Lee points out that while it can be very enjoyable to explore the "bodice-ripping" or "hulk SMASH!" kinds of play, the reality is that there is a lot of strength in those seams, and some simple preparation can make the clothing a bit more easy to remove. They also point out that once the clothing has been ravaged it can be re-purposed for even more bondage fun.
This video is closed-captioned for the hearing impaired.
Clothing Bondage with Lee Harrington
Clothing Bondage: T-Shirts, Part 3