Thanks for Your Support
Become a member or log in to watch this video.
---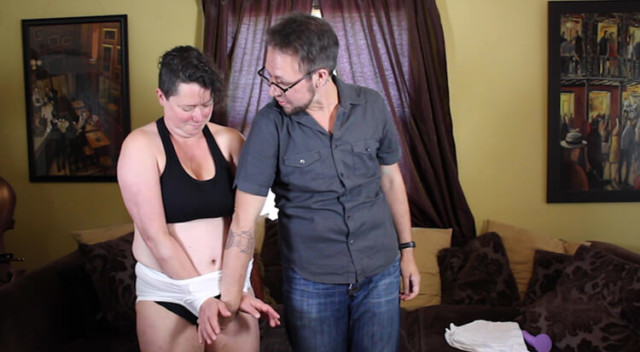 Lee Harrington (passionandsoul.com) and Mir (Wicked Grounds, SF) share some all-new uses for "tighty-whiteys" in this clip. Lee shows first how this particular garment – and really any piece of clothing with two holes – can be used to create wristcuffs with just a few twists, and they touch briefly (ha!) on the simple use of underwear as a blindfold/hood. But the big takeaway is the way that you can use a couple of pairs to create your own dildo harness!
This video is closed-captioned for the hearing impaired.
Clothing Bondage with Lee Harrington
Clothing Bondage: Underwear