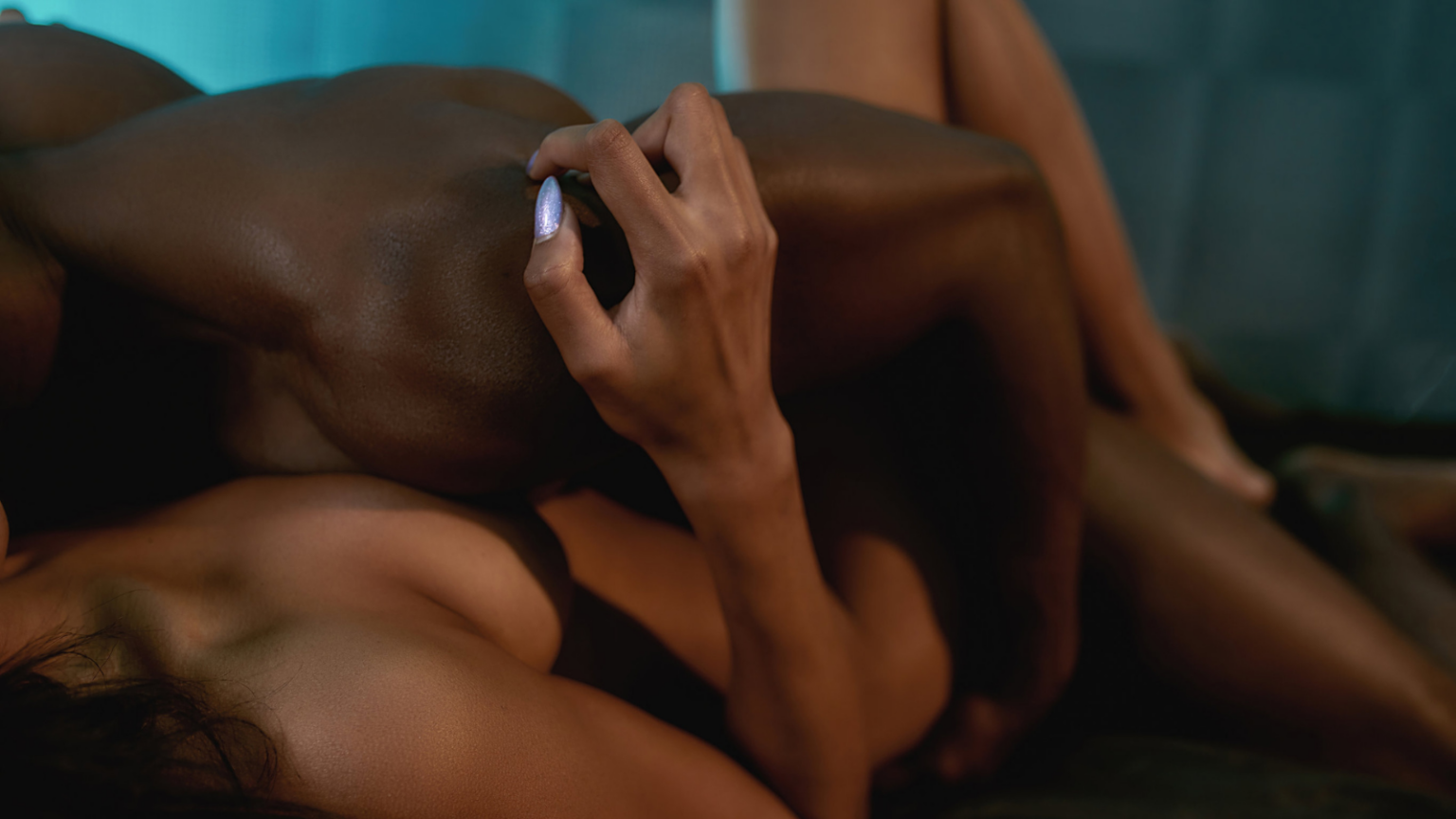 What is the pleasure gap, and how do we close it? According to research, only 65 percent of straight women usually or always orgasm during sex, as opposed to 95 percent of straight men. Women who have sex with other women, on the other hand, report having an orgasm around 80 percent of the time — showing that we can't chalk the discrepancy in orgasms up to simple anatomical differences.
Why does the gap exist?
Most heterosexual sex is "phallocentric" — in other words, it revolves largely around sex acts that involve the penis, like vaginal penetration — despite clitoral stimulation being necessary for most people with vulvas to have an orgasm. Despite popular belief to the contrary, vaginal penetration does not commonly lead to orgasm for most people with vulvas.
The widespread misconception that vaginal sex can make most women come is thanks in large part to pornography, which frequently portrays women as achieving orgasms through vaginal sex (without clitoral touching). Also, vaginal sex is often seen as the "norm" for sex because of its role in reproduction, as well as the fact that many men like it a lot. So people tend to assume that since vaginal sex is the norm, it must be the main way that people have orgasms.
Another factor that contributes to the pleasure gap is the focus on male pleasure in sex, coupled with the assumption that women are less horny than men, which results in women's sexual desire and satisfaction being less of a focus in sexual encounters. In many cultures, including most Western cultures, women are taught to be passive and polite, which leads many women (as well as trans and nonbinary folks who were raised as girls/women) to being uncomfortable with speaking up about what they want sexually. Plus, women and girls are given messages from an early age that their sexuality is something to be ashamed of. Not wanting to be seen as overly blunt or demanding, or embarrassed at the thought of being labeled "too sexual," many people with vulvas stay quiet about their desires in the bedroom.
Pleasure gap vs. orgasm gap
The discrepancy in orgasms during partnered sex is revealing. However, orgasms are not always an attainable goal for sex for many people. While an orgasm may not always be the goal for sex — or even necessarily a marker of good sex — it's important to address the differences in pleasure and sexual satisfaction that exist between genders. Talking about this in terms of a pleasure gap, rather than an orgasm gap, allows us to each define our own experiences of pleasure, instead of using orgasms as a one-size-fits-all marker of pleasure.
So, how can we close the pleasure gap? The answer to this question is vast and rooted in centuries of sexism decentering women's pleasure.
How to close the pleasure gap:
Teach people

how to find the clit

! For people with vulvas, the clitoris is the most reliable way to have an orgasm. Spoiler: It's not inside the vagina.

Learn where to

find the G-spot

and how to stimulate it in a pleasurable way. Spoiler: It

is

inside the vagina, but not that deep inside.

Broaden your definition of "sex" to include more than just penis-in-vagina banging. Throw away your expectations for what sex is "supposed" to look like. Explore kink and pleasure for yourself and encourage your partner to do the same. Peruse the video categories on our site to see the many, many forms that pleasure and eroticism can take. To get you started, here is a video on

mutual masturbation

and a whole series on

cunnilingus

.

Try out some strategies for increasing pleasure during vaginal sex for people with vulvas (here are some

tips geared toward straight women

and some

tips geared toward straight men

) or even

orgasming from penetration alone

.

Experiment with different sex toys and kink gear. We all know that vibrating toys have a reputation for making people with vulvas come. Don't be afraid to use them for partnered play. Here are some tips on

purchasing sex toys

.




 

Internalize the idea that your pleasure is just as important as your partner's pleasure, and vice versa.

Learn to advocate for your desires, and check in with your play partner about how they're feeling and what they're wanting.

Communication is key

when it comes to creating hot partnered experiences!

Explore erotic fantasies. The brain is our number one sex organ, and it has the potential to give us so much pleasure.

Finding the fantasies

that make you and your partner hot is a great way to get on the same page during sex, be more present with each other in the moment, and make sure you both have a great time.

Experiment with

chastity play

. If it feels like one partner's pleasure often gets more of the focus in your relationship, see what happens if you or your partner (whoever usually gets more focus) is denied sexual pleasure or release — consensually, of course. This can mean denying orgasm (or certain sex acts) until the less-often-pleasured partner has an orgasm or otherwise feels that they are sexually satisfied. Alternatively, it can mean denying pleasure on a longer-term basis. Playing with the pleasure imbalance can be a fun (and hot) way to acknowledge it and shift the dynamic.



Unlearn the idea that sex ends when a man comes. Be attentive to whether everyone involved feels pleased with any given sexual encounter. Ask: What would make this sexual encounter or scene satisfying for you? For your partner?

This article was written by Nicole Mazzeo. Nicole is a sex-positive zine maker and founder of the grassroots sexual justice organization Pleasure Pie. Her passions include sexual empowerment, penis art, and consent education.