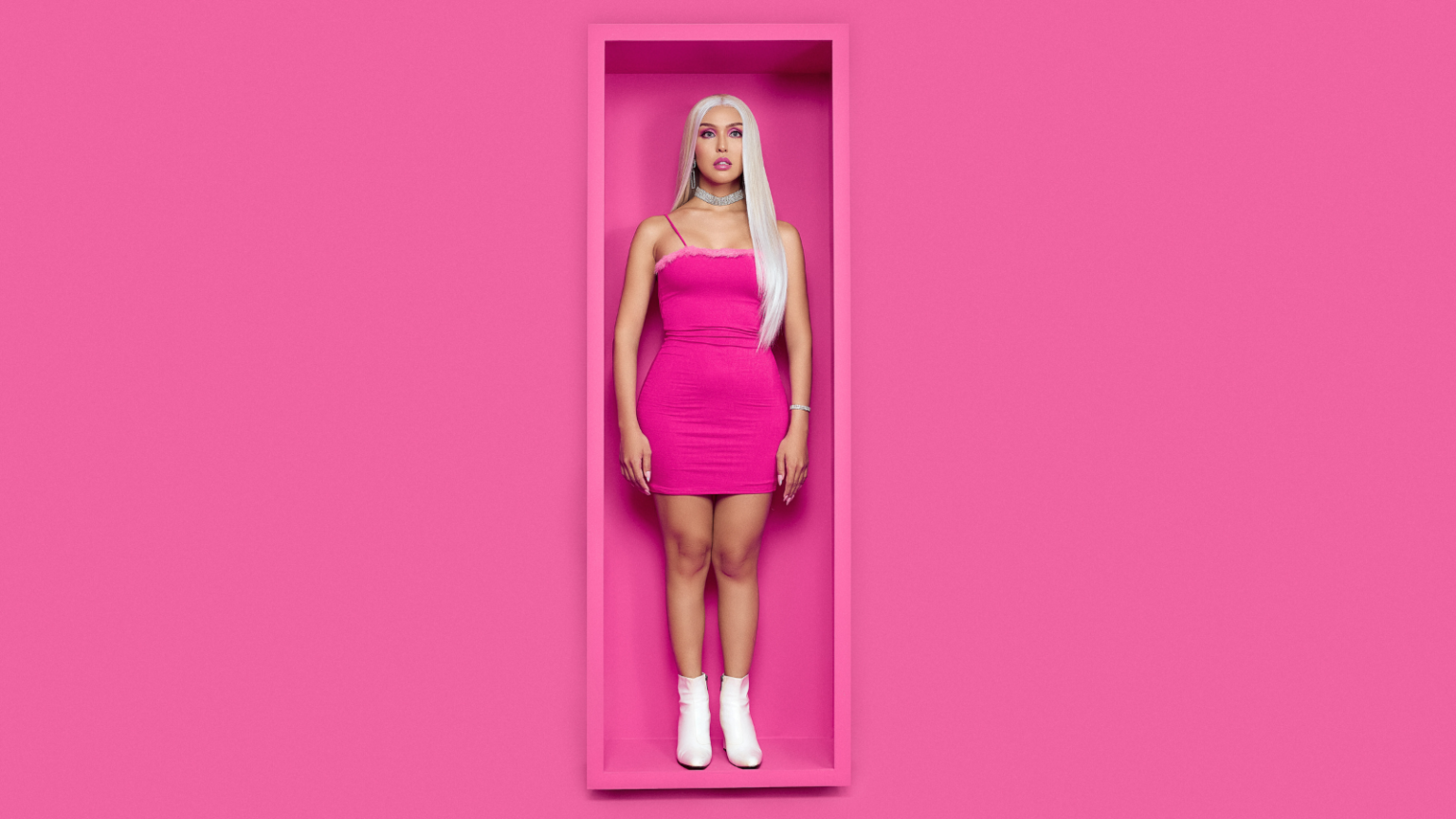 If you came away from the Barbie movie feeling like the all-woman supreme court wasn't the only thing that you wanted to experience for yourself, you may be interested in dollification!
Dollification is a kink in which a person transforms into a "living doll." It typically involves both a physical transformation and a mental transformation.
Physical transformation
The physical transformation of dollification customarily includes a combination of hair styling (or wearing a wig), wearing doll-like clothing, applying makeup to achieve the look of a doll-like face, and, in some cases, even getting plastic surgery to create doll-like features.
"Doll" clothing often consists of highly feminine attire, including dresses, stilettos, thigh-highs, corsets, and latex clothing. The clothing style depends on the type of human doll that a person prefers to embody (more on that below).
While many of the most visible representations of human dolls tend to fit into conventional (and, frankly, oppressive) beauty standards for thinness, whiteness, and femininity, people of all genders and body types engage in dollification. You don't have to look a certain way to be a human doll!
Mental transformation
The dollification process typically also includes a mental transformation. This can range from feeling owned or objectified to feeling admired or submissive.
For some people, dollification involves humiliation play, like bimbofication/himbofication or sissification.
The type of headspace that you're hoping to achieve can help to guide you in choosing what kind of human doll you'd like to become (or, if you're the doll owner, the type of doll that you'd like to play with).
Common types of human dolls
While real life Barbies are the most well known type of human doll, there are many options! Here are a few common types of human dolls.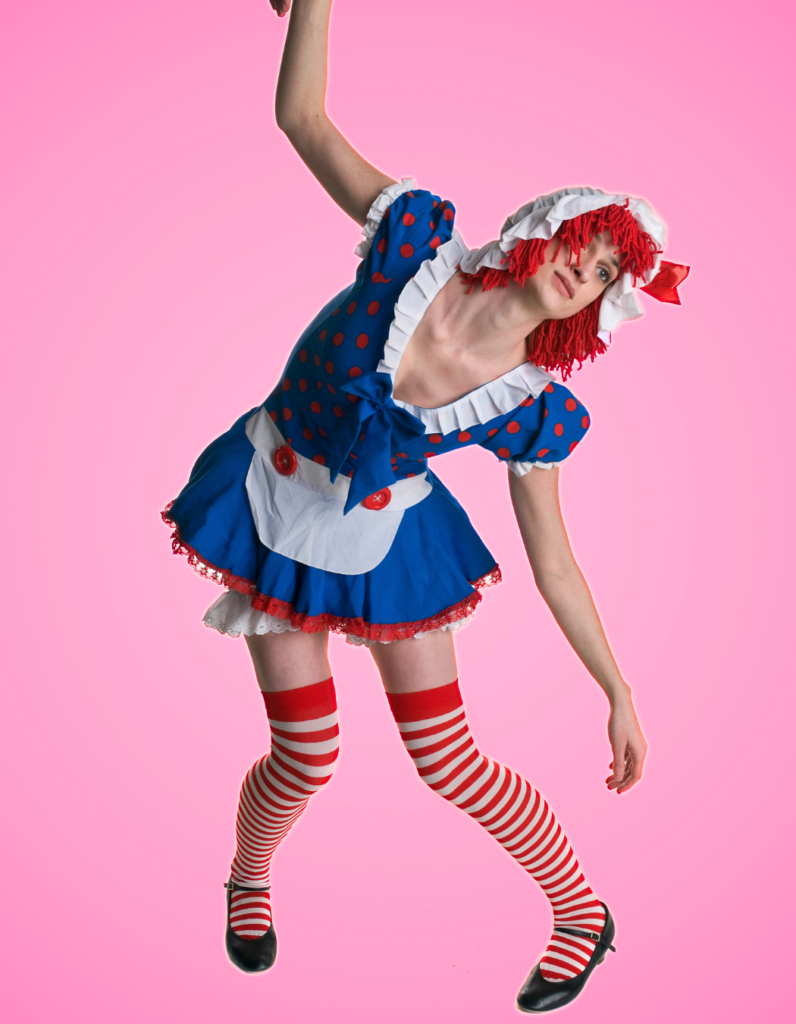 Ragdolls
A human ragdoll typically will wear a red wig made of yarn and a frilly dress. They might also paint freckles on their face to add to the look. During play, they are likely to enjoy going limp and being moved around and "used" by a partner.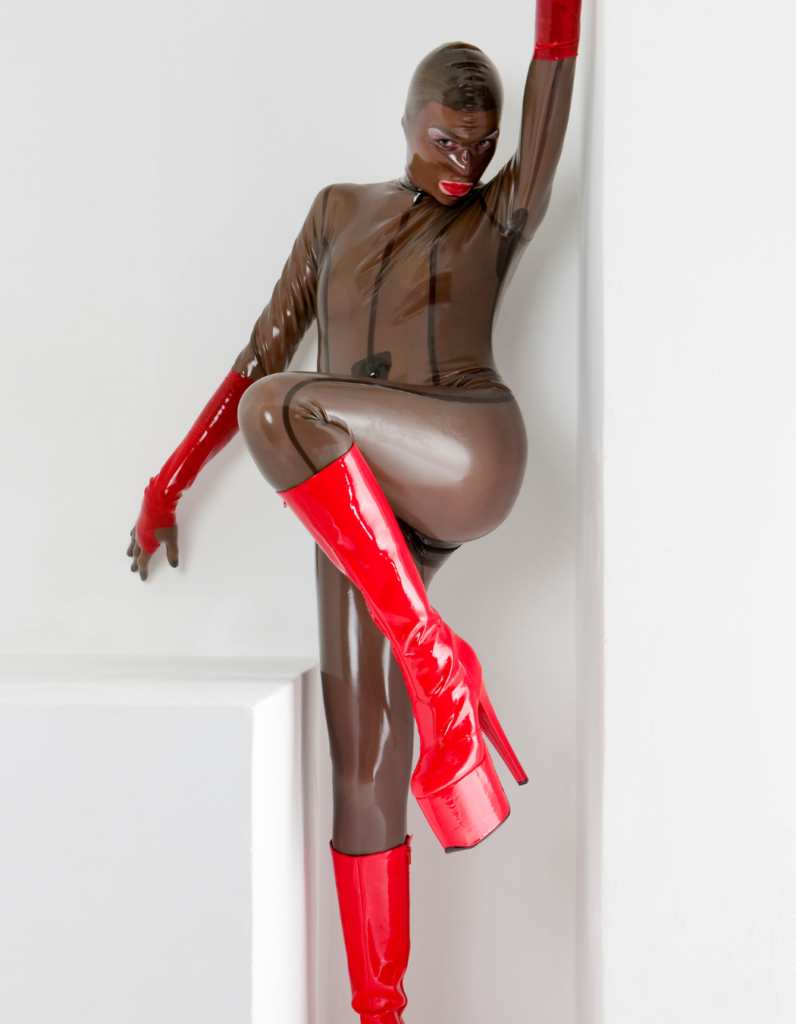 Rubber dolls
Latex or rubber dolls usually wear a latex suit or other latex outfit, sometimes with a latex mask. The sensation of latex against skin can create a feeling of immersion in the experience of embodying a toy.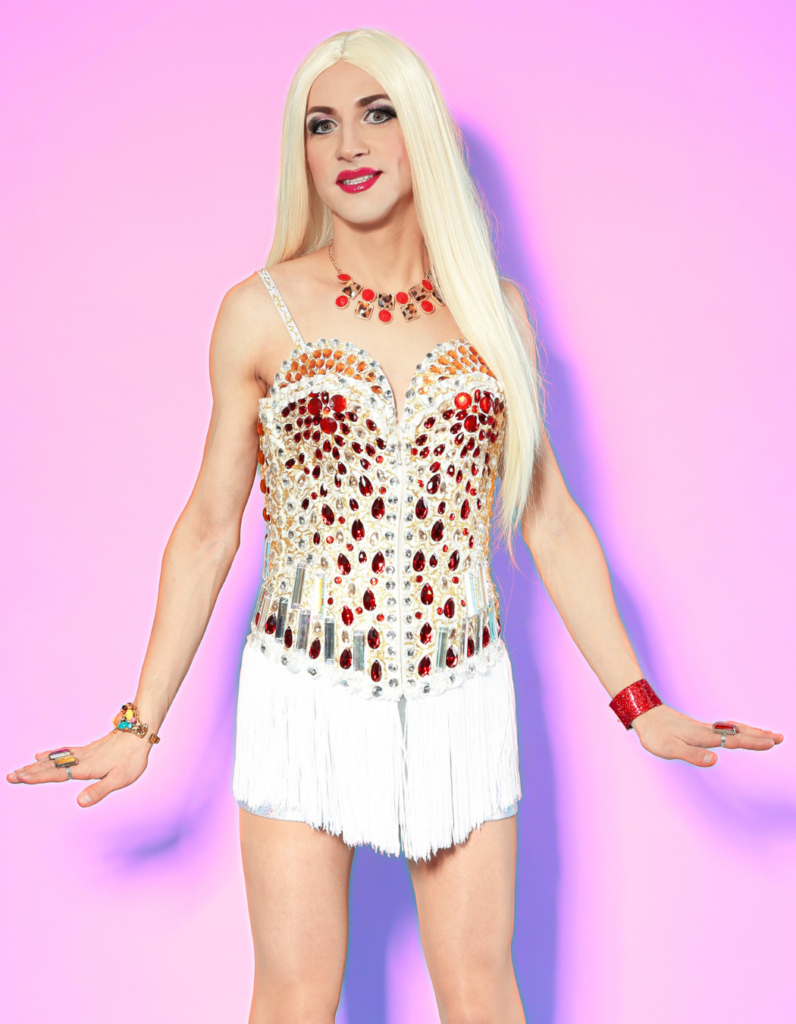 Poseable dolls
A doll "owner" will often pose a poseable doll into a provocative or submissive position, and may instruct the doll to remain still for a long period of time. Many poseable dolls adopt a ballerina or action figure aesthetic.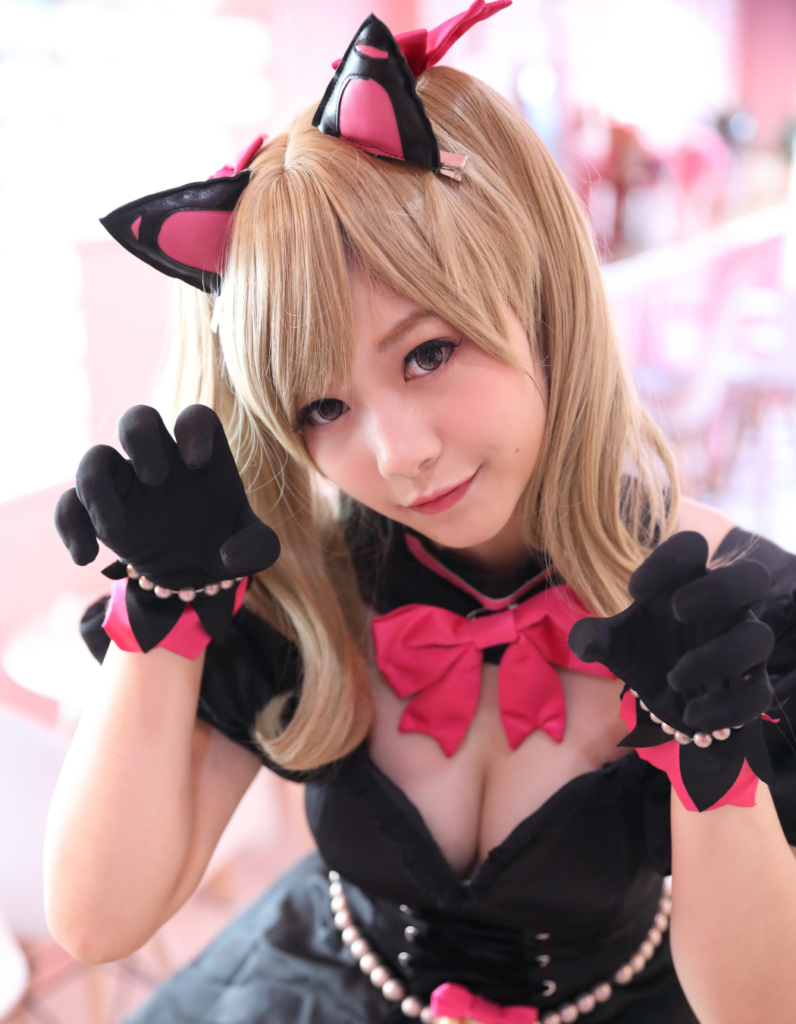 Kitty & puppy dolls
Kitty and puppy dolls will often wear ears and enact the playful innocence of a kitten or puppy.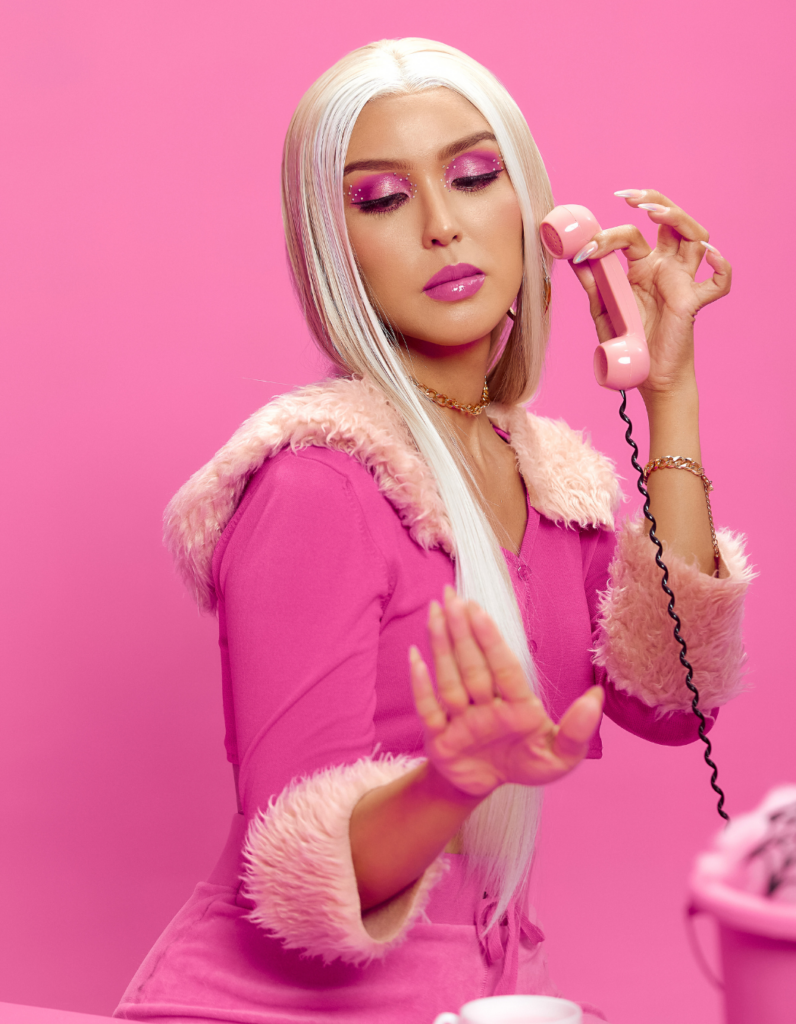 Barbies
A human Barbie will usually wear hyper feminine clothing and makeup. Some human Barbies go so far as to undergo permanent body modifications, including breast implants or liposuction, in order to appear more like a Barbie doll.
Getting started with dollification play
Think about what you want to feel from your dollification play (or, in other words, what is the kernel kink at the root of your desire?). Do you want to feel like an object, whose only use is for sexual gratification? Do you want to be adored and doted on, as a prized possession? Do you want to be powerless and defenseless against your owner's will? Figuring out what it is about becoming a human doll that excites you is the first step toward a fun and fulfilling experience with dollification.
You may enjoy combining your dollification play with other kinks. For instance, suspension rope lends itself well to playing as a marionette doll. Or, if you're looking for a dollification experience with a dark edge, you might enjoy trying some needle play as a Voodoo doll. Additionally, many human Barbies enjoy incorporating bimbofication and himbofiction into their play. Sissification also lends itself well to many forms of dollification play.
If you have a play partner (or partners), you may also want to find out whether they're interested in exploring doll play with you. You can find some helpful tips for how to broach the subject in our Introducing Fantasies & Desires video series.
Don't worry if things don't always go as planned! Learning to navigate hiccups in kink can help to make the inevitable blunder feel less scary.
If you're nervous about trying dollification, but the idea of it excites you, our Just Say Yes: Being Open To New Experiences video series can help you overcome any mental hangups that may be getting in your way.
Happy exploring!
This article was written by Nicole Mazzeo. Nicole is a sex educator and zine maker with a focus on consent, pleasure, and overcoming sexual shame. She is the founder of the grassroots sexual justice organization Pleasure Pie. You can find their work at pleasurepie.org or on Instagram, Twitter, and Etsy.