Thanks for Your Support
Become a member or log in to watch this video.
---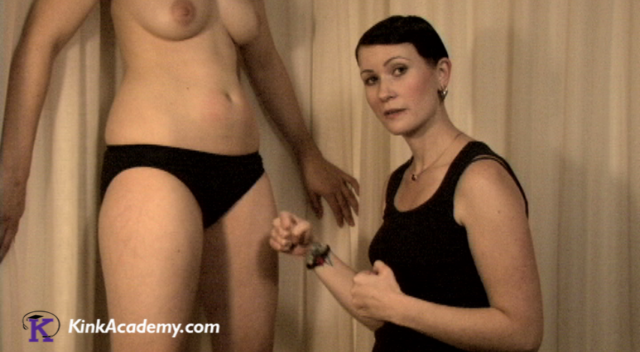 Moving on down the body, Shae gives examples of various ways to hit the quadriceps and groin area. She shows how the earlier "boxing nun" technique works well in both of these to both safely and severely impact the bottom. Shae also addresses safety issues but focuses mainly on the sensuality of the experience.
Hands-On Impact Play
Hands-On Impact Play: Punching the Legs & Groin