Thanks for Your Support
Become a member or log in to watch this video.
---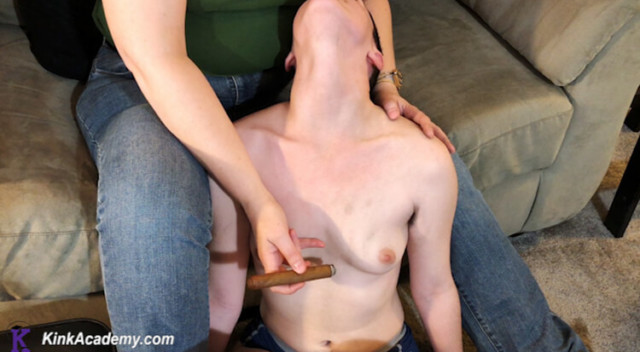 As another cigar instructor, Daddy Wendell, has often said:
"It's on fire!"
That means there's a lot of sensations, ranging from sensual warmth to intentional (and consensual) burning of the skin in cigar play. In this clip Naiia demonstrates the techniques that she and Strangerfriend enjoy, and also talks about the reasons she chooses not to take part in some of the more extreme forms of cigar burning play such as scarification.
Cigar Play with Naiia & Strangerfriend
Cigar Play: Playing with Heat