Thanks for Your Support
Become a member or log in to watch this video.
---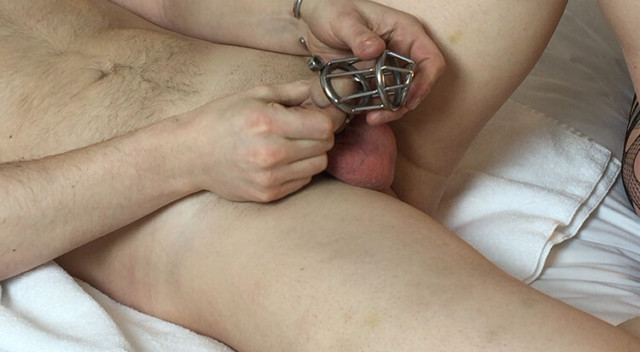 In this clip Tisiphone brings in her partner to show, step by step, exactly how the cock cage fits over the scrotum and is locked onto the penis. He narrates it including giving tips on how to move the skin and tissue in ways that make the steel more effective and enjoyable for this kind of play.
This video is closed-captioned for the hearing impaired.
Chastity Play with Tisiphone
Chastity: How to Put On & Take Off a Cock Cage