Thanks for Your Support
Become a member or log in to watch this video.
---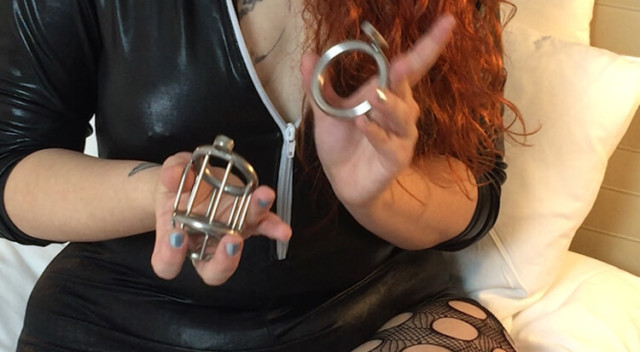 While you can play with chastity via a "rule-in-place," most people enjoy a more direct approach with a device such as a cock cage. After talking a bit about the general concept of chastity devices, Tisiphone shows directly the cage that she uses with her partner. She lays out the advantages and characteristics of this device as compared to others, and touches on the safety concerns (did you know that chastity cages and MRI's don't mix?)
This video is closed-captioned for the hearing impaired.
Chastity Play with Tisiphone
Chastity: The Device