Thanks for Your Support
Become a member or log in to watch this video.
---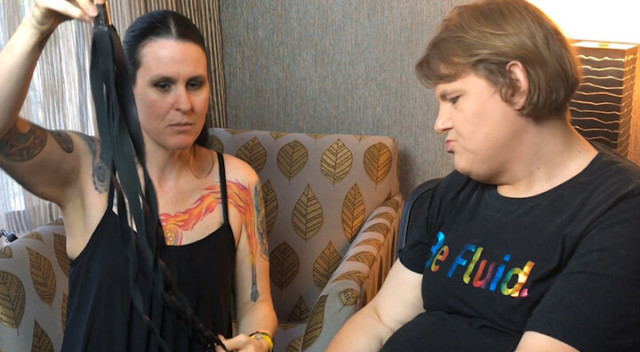 Thista invites her friend Renata Kaizen into this clip so they can demonstrate an actual negotiation that helps show how fluctuating consent can happen. By going over the various toys, and getting Renata's feelings about them, Thista is able to create a "No", "Yes", and "Maybe" pile, with physical cues to let Renata know she's heard the limitations as well as how to figure out what the "maybe" pile can turn into.
This video is closed-captioned for the hearing impaired.
Advanced Negotiation
Advanced Negotiation Demo: Negotiating Parameters