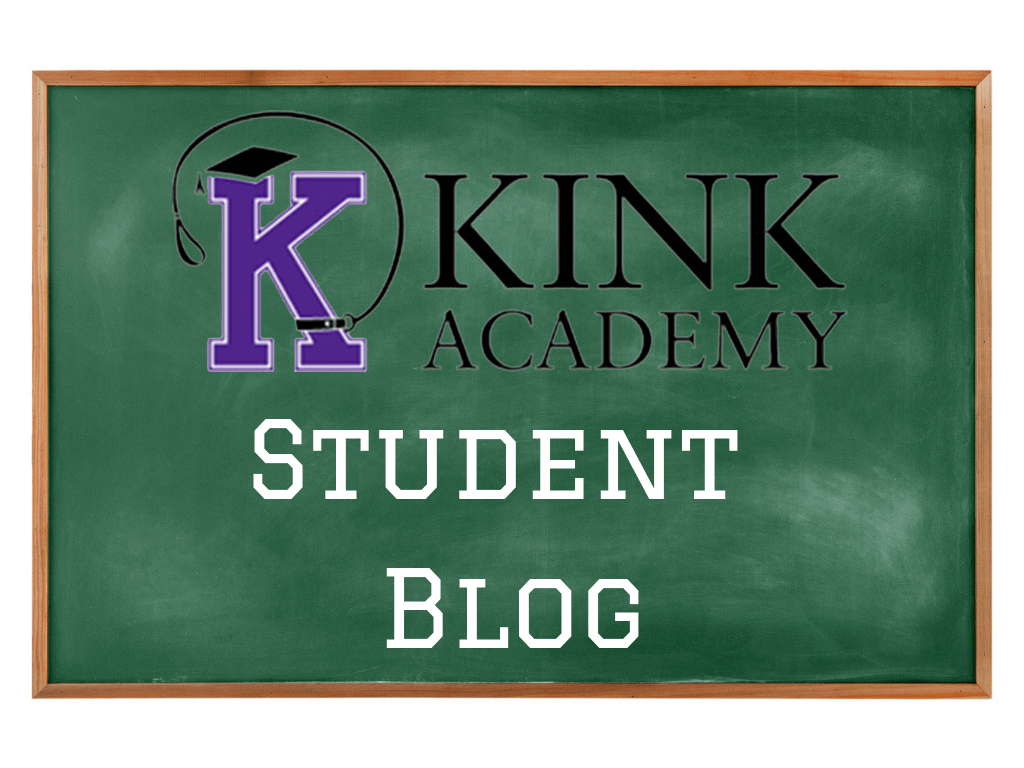 Since the beginning of our relationship, there has been one things that has developed a bit slower than everything else and that is my ability and desire to give blow jobs. If you've read my blog for any length of time you know that I have struggled with the taste of semen, gagging, and the desire to do it in the first place. I have since been so much better at the willingness to give Master blow jobs and I'm working on deep throating right now which is difficult given Master's size and girth.
When I first started browsing the KinkAcademy site I knew where I'd be headed first for sure. There are several videos about giving blow jobs, from basics to hand and mouth techniques, sloppy blow jobs, gagging and deep throating. The first to attract me are all done by faculty member M. Makael Newby if you are interested. I'm not going to focus on who gives the videos but I figure someone might be interested in that information. Blow jobs are the one thing I think can get the most practice over the course of the semester and I hope to reach Ultimate status by the end of the term. It should be fun to document my progress as well.
The first one, "Introduction to Great Fellatio" (5 mins) was definitely a refresher for me on the basics of communication, anticipation and safety when giving great head. Besides, I've been practicing with KM for 6 years now. I think I have the basics down. But reflecting on other things I've read it's amazing how many poorly made articles are on the web about blow jobs that have nothing in there about communication. A partner isn't going to know what you like if you don't tell them!
One of the things I realized as I watched the introduction was how little I do in the way of anticipation or foreplay before the blowjob. I mean let's face it, when KM says, "slut, blowjob, now" or some other command to that effect, I'm not thinking about how I can tease him and make it hot for him. I'm thinking let's get going, he wants a blowjob! So, I'll have to remember that it's not the finish line, but the race he's interested in. I'm going to have to rev his engines a bit before we step on the gas.
So I decided that I'd watch the "Hand and Mouth Techniques"(10 mins) video as well to see if I can pick up anything, or remind myself, for the practice that I was going to do later that day. She covers a lot of things I don't think I've ever done or at least not consciously.  In fact, it makes me think that KM has been getting some pretty boring blow jobs. There's so much more to the repertoire than I thought!
On a side note, I think the website needs a related videos list below the videos. I have to keep going back and forth in my search to find the next videos that might be related. I'm having a heck of a time finding all the videos pertaining to one specific activity!
Stay tuned for the next installment where I talk about how my first attempts at adding the new methods into practice and learning even more advanced skills!
–lunaKM
More from lunaKM's Blow Job Course
lunaKM is a stay-at-home full-time submissive in a D/s relationship. She has been writing about her personal submission since 2003 and is editor of Submissive Guide – submissiveguide.com, where self-help and submissive exploration are emphasized for novice and experienced submissives alike. Read her Introduction on Kink Academy. You can contact her on FetLife – @lunaKM, Twitter @lunaKM or via email at [email protected]