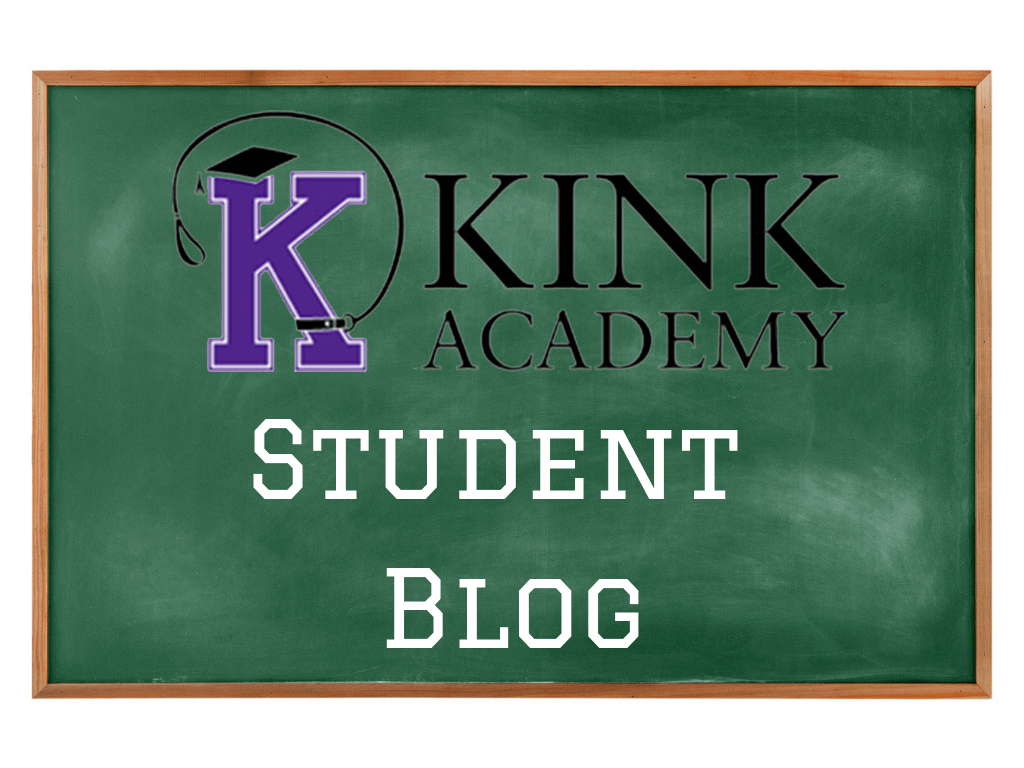 This weekend was a great weekend. KM and I had a fuck-ton of sex and play time that has left me sore and achy and satiated. But you don't need to hear about all that do you? I'm here today to tell you how my practice with deep throating and sloppy blow jobs (spitting) went after the videos I watched on Friday.
It went great.
That's the short story, but honestly I'm feeling really good about my progress with the homework assignment of improving my fellatio skills. I'm remembering the hand and mouth techniques and incorporating them into the play now, but I know that KM would like more of that. He loves the hand screw that M Makael shows in the Hand and Mouth Techniques video enough to request it or notice that I haven't done it.  I'm loving using my tongue more and watching him enjoy my ministrations as I sit between his thighs.
During the blow job on Saturday that was called 'practice' I was able to take him further down my throat than any other time that I can recall. It was all due in part from learning about the yawn muscle and trying to pretend to yawn while sucking him down. Now, KM doesn't expect me to take all of him to the root, he's about 8 inches but I think I got to 6 inches. He also has quite a girth of which is unmeasured and that hinders my ability to get past my epiglottis and presses on the back of my tongue a lot. His hope for me is to just be able to take him deeper than I have and work it into a regular blow job.
Gagging is still a common occurrence. I'm not sure how long it will take before I retch on his cock as much. As I've said before, using techniques that are supposed to move or desensitize your gag reflex just don't seem to work well for me. I'll have to adjust by doing. There is no shortage of practice at that.
And then there is the spitting. First, KM has watched me try to spit and I hesitate and then don't commit well. So the spitting action is weak. I guess I just never learned how to spit! Second I don't like spitting, but I do see the advantage of making his cock all wet and slippery for hand movements and makes sucking him a lot easier. It has it's advantages and I will continue to practice spitting while giving him a blow job in the near future.
On to new and better things I think. I'll still share with you my progress I continue to assimilate my new knowledge but I'm ready for the next course. We are still focusing on the sexual side of me and for my birthday on Sunday we watched the Tie 'em Up and Fuck 'em Harness videos ( 1 and 2) by Graydancer.  I'll talk more about our experience with the harness and my next course selections in a coming post.
–lunaKM
More from lunaKM's Blow Job Course
lunaKM is a stay-at-home full-time submissive in a D/s relationship. She has been writing about her personal submission since 2003 and is editor of Submissive Guide – submissiveguide.com, where self-help and submissive exploration are emphasized for novice and experienced submissives alike. Read her Introduction on Kink Academy. You can contact her on FetLife – @lunaKM, Twitter @lunaKM or via email at knyghtmares.luna@gmail.com.