Thanks for Your Support
Become a member or log in to watch this video.
---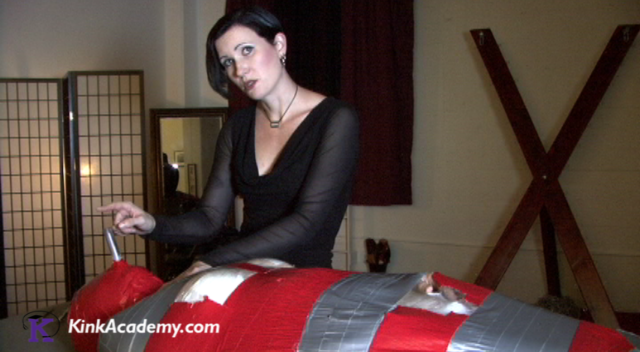 Now that she's all wrapped up, what is Shae going to do with her willing victim? In part one she talks about how breathing and other senses that are normally taken for granted get heightened during mummification. Shae also starts to cut out the pre-planned inserts to expose more of her bottom and plan even more stimulating torments.
Sensory Deprivation on a Budget
Sensory Deprivation on a Budget: What Now? Part 1