Thanks for Your Support
Become a member or log in to watch this video.
---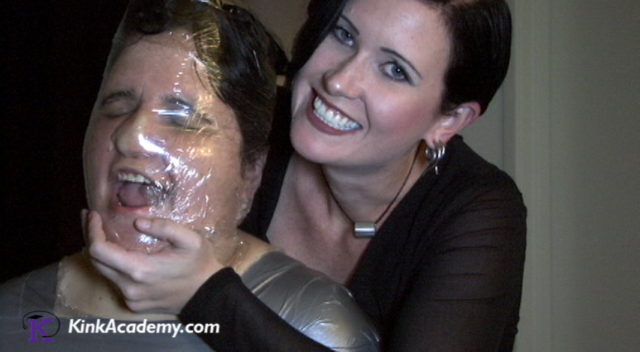 Breath play is dangerous – there's no doubt about it. If you're going to include it as part of your sensory deprivation play, Shae Flanigan wants you to be sure to do it safely! In this clip she shows how she uses plastic wrap to cut off her bottom's breath, and more importantly how she communicates with and evaluates her bottom to know when to tear open the plastic and allow oxygen in. This is not something to be tried lightly, and you need to be aware of the risks before trying it out.
Sensory Deprivation on a Budget
Sensory Deprivation on a Budget: Plastic Wrap Breath Play