Thanks for Your Support
Become a member or log in to watch this video.
---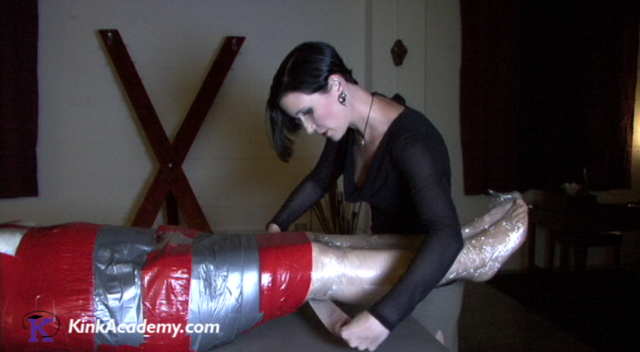 In part one of "Finishing the Wrap" Shae moves her bottom up onto the massage table and takes care of including the lower legs in the plastic wrap and duct tape. This involves a different technique than the upper body, and as usual Shae not only details the method but also has a lot of fun doing it!
Sensory Deprivation on a Budget
Sensory Deprivation on a Budget: Finishing the Wrap, Part 1