Thanks for Your Support
Become a member or log in to watch this video.
---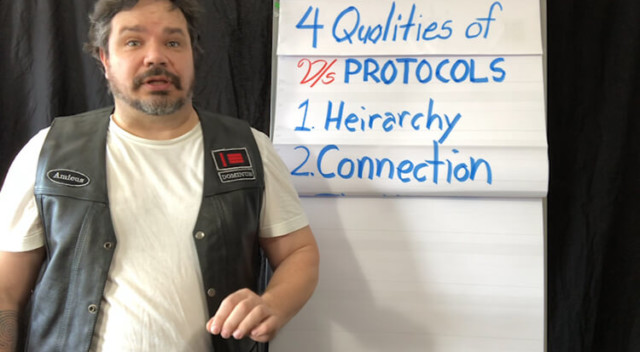 Graydancer admits that it seems like every single sex educator repeats the idea of "connection" no matter what they teach. For protocols the D/s connection can be reinforced by things as complex as tasks or as simple as a pet name or honorific. This clip highlights the way to leverage your everyday interactions to increase the connection through D/s.
This video is closed-captioned for the hearing impaired.
Creative Protocols for D/s Relationships
Creative Protocols for D/s: Connection