Thanks for Your Support
Become a member or log in to watch this video.
---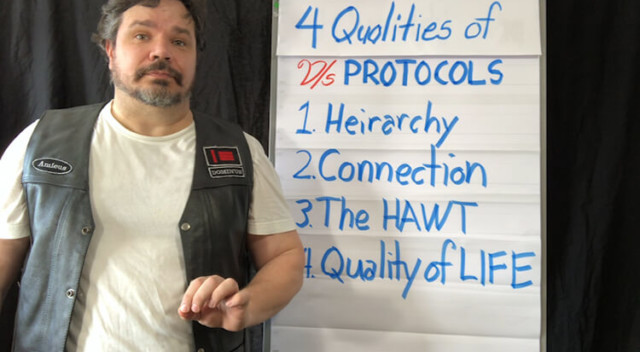 Since so much of D/s is oriented around service, it is a pretty natural fit for a protocol to improve the quality of life for those in a relationship. Graydancer points out that this is a two-way street, though, and that not only can the D-type improve the life of the S-type but that they also have a responsibility to learn how to receive service appropriately. He also emphasizes the difference between "therapeutic" and "therapy" – and how D/s is never a substitute for the latter.
This video is closed-captioned for the hearing impaired.
Creative Protocols for D/s Relationships
Creative Protocols for D/s: Quality of Life