Thanks for Your Support
Become a member or log in to watch this video.
---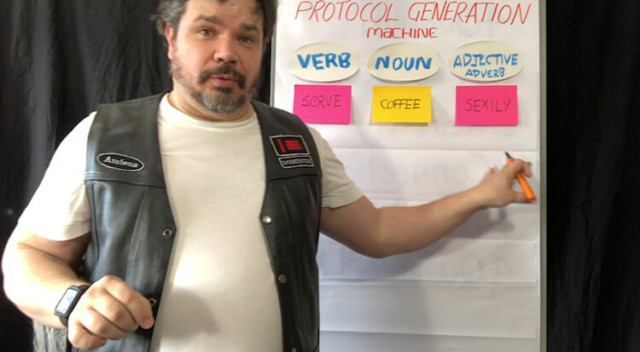 Now that the elements are all in place, Graydancer starts an exercise that you can do yourself to create your own meaningful protocols. Step one is to create a list of the kinds of things you like using a "verb-noun-adverb" format. You might want to have a notebook, paper, or 3×5 cards (best) in order to do the exercise yourself.
This video is closed-captioned for the hearing impaired.
Creative Protocols for D/s Relationships
Creative Protocols for D/s: Protocol Generation Machine Part 1