Thanks for Your Support
Become a member or log in to watch this video.
---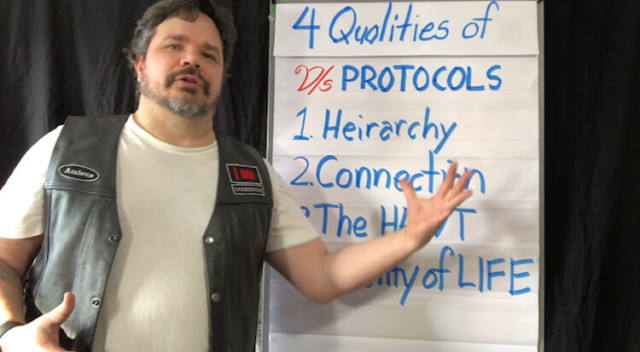 Now that you know 
how
to create new protocols that support your D/s, Graydancer encourages you to use this skill to create an "environment of win", where rather than you having to work at your D/s you have everything around you set up to reinforce it. He also emphasizes the way that this is a practice that is for solo kinksters as well as people in relationships.
This video is closed-captioned for the hearing impaired.
Creative Protocols for D/s Relationships
Creative Protocols for D/s: Environment of Win