Thanks for Your Support
Become a member or log in to watch this video.
---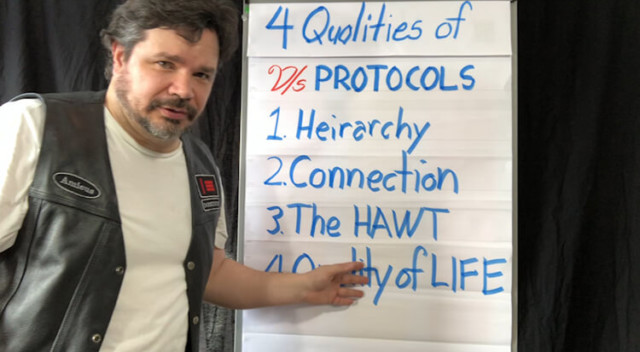 A protocol doesn't have to last forever. Life happens, changes come, and many times the protocol you're following no longer serves the relationship. Graydancer talks about how to tell if that's the case, and how to easily transition into a new set of protocols that can support your D/s.
This video is closed-captioned for the hearing impaired.
Creative Protocols for D/s Relationships
Creative Protocols for D/s: When a Protocol is Wrong for You