Thanks for Your Support
Become a member or log in to watch this video.
---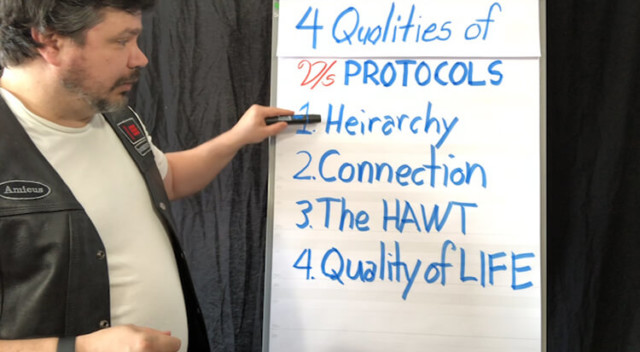 In order to create your own protocols it can help to have an idea of what the ingredients of a protocol should be. Graydancer explains his theory that every protocol should have some element of hierarchy, connection, "hawt", and improving the quality of life. He describes these characteristics briefly and how they interact to make a good D/s relationship.
This video is closed-captioned for the hearing impaired.
Creative Protocols for D/s Relationships
Creative Protocols for D/s: The Four Qualities