Thanks for Your Support
Become a member or log in to watch this video.
---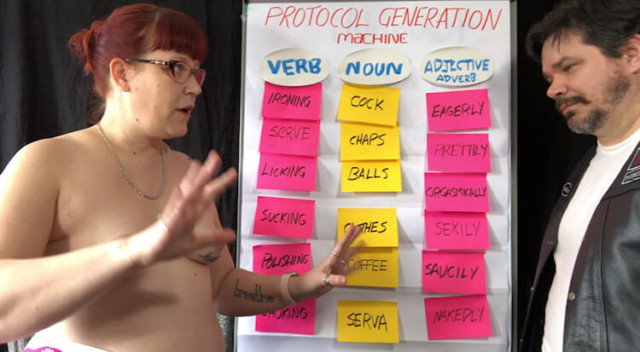 Graydancer's serva Naiia joins him for part 2, where they shuffle up each category and let the resulting strange ideas – "IRONING COCK EAGERLY", for example – inspire new protocols they can choose to try out. It's important to remember that you don't 
have
to try anything – this is just taking all of your favorite things, mixing them up, and seeing what kinds of perverted thoughts they inspire.
This video is closed-captioned for the hearing impaired.
Creative Protocols for D/s Relationships
Creative Protocols for D/s: Protocol Generation Machine Part 2