Thanks for Your Support
Become a member or log in to watch this video.
---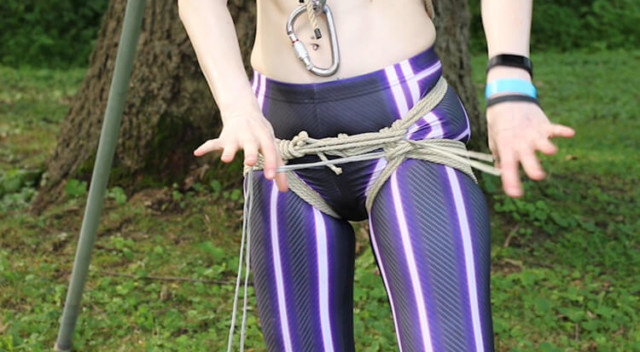 At first, it may look like the hanger for the hip harness is the same as for the chest harness – and it is similar. However, everyone has their own preference for how they sit in the harness, and the way you loop in the ropes can change where the forces of gravity and rope meet your body. Shay shows the basic principle and then several variations, explaining the pros and cons of each so that you can find your own favorite way of hanging from your hip harness.
Rope bondage can be extremely dangerous. Self-suspension is an aerial activity with many inherent risks. Never tie alone or without appropriate instruction. Consult your doctor before attempting potentially strenuous activities like self-suspension.
This video is closed-captioned for the hearing impaired.
Self Suspension with Shay
Self Suspension: Hanger for Hip Harness