Thanks for Your Support
Become a member or log in to watch this video.
---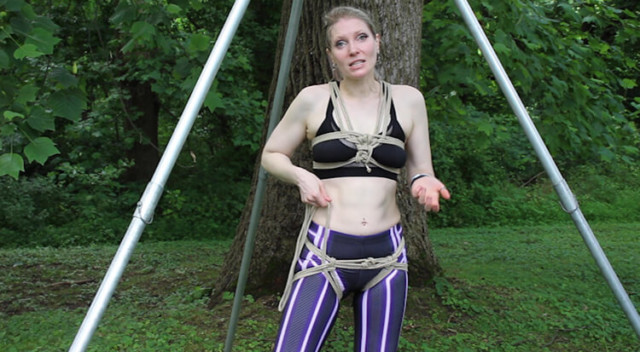 As the center of mass, the hip harness could be considered the most important part of a self-suspension. Luckily, Shay has a straightforward harness based loosely on the "Swiss seat" which works for many bodies, is adaptable to several kinds of suspension, and doesn't require any fancy knots. She demonstrates putting on the harness while talking about the placement of the lines and various options for finishing off the harness. Be sure to watch the "adding rope" clip before this one, as you'll probably need to!
Rope bondage can be extremely dangerous. Self-suspension is an aerial activity with many inherent risks. Never tie alone or without appropriate instruction. Consult your doctor before attempting potentially strenuous activities like self-suspension.
This video is closed-captioned for the hearing impaired.
Self Suspension with Shay
Self Suspension: Hip Harness