Thanks for Your Support
Become a member or log in to watch this video.
---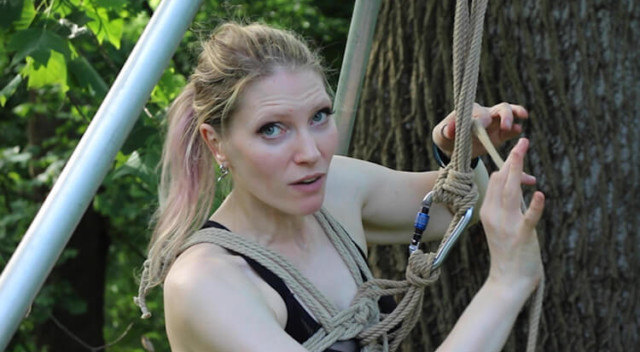 Now that you've learned what not to do, Shay demonstrates the way she prefers to manage her uplines for an effective and safe self-suspension using non-organic rope. She covers not just the knots but also the strategy in planning how you're running the ropes up so that you have all the advantages of your dominant hand, of knots that are easy to untie even when under load, and more.
Please note that these techniques are specific to artificial fiber ropes such as Posh or Amsteel, and may not be suitable for jute or hemp uplines depending on your own personal risk profile.
Rope bondage can be extremely dangerous. Self-suspension is an aerial activity with many inherent risks. Never tie alone or without appropriate instruction. Consult your doctor before attempting potentially strenuous activities like self-suspension.
This video is closed-captioned for the hearing impaired.
Self Suspension with Shay
Self Suspension: Uplines – How to Do Them Effectively