Thanks for Your Support
Become a member or log in to watch this video.
---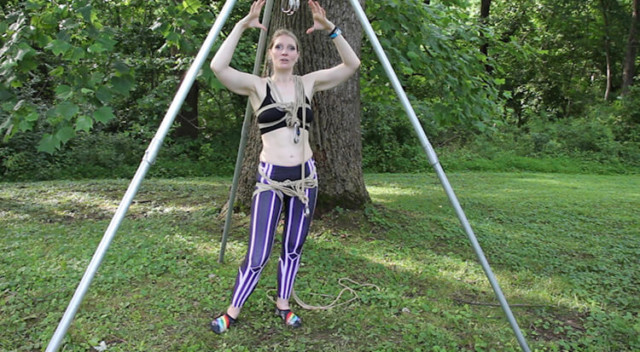 Just knowing the ties and having the hardware isn't enough to have a good self-suspension scene. In this clip, Shay goes over several steps you want to take before you ever start tying – things like having your equipment in the right place (and what equipment to have), evaluating your hard point and hardware, and more. Benefit from the experience of other self-tying enthusiasts and give yourself a head start towards flying happy by following the steps outlined here.
Rope bondage can be extremely dangerous. Self-suspension is an aerial activity with many inherent risks. Never tie alone or without appropriate instruction. Consult your doctor before attempting potentially strenuous activities like self-suspension.
This video is closed-captioned for the hearing impaired.
Self Suspension with Shay
Self Suspension: Set Up for Your Scene