Thanks for Your Support
Become a member or log in to watch this video.
---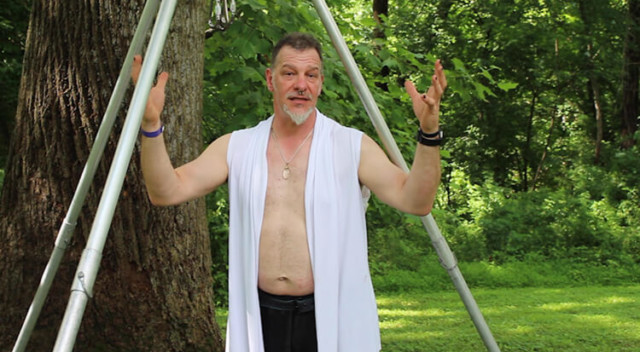 Stefanos is Shay's dominant partner, and in this clip he gives a personal account of some of the feelings he had when she first started doing self-suspension. "Rope had never really tugged my heartstrings," he says, and so he felt excluded and shut out from her play. By taking responsibility for his own experience, though, he was able to find a way to constructively participate as a spotter with her, and this can serve as a model for your own spotters as you explore self-suspension.
Rope bondage can be extremely dangerous. Self-suspension is an aerial activity with many inherent risks. Never tie alone or without appropriate instruction. Consult your doctor before attempting potentially strenuous activities like self-suspension.
This video is closed-captioned for the hearing impaired.
Self Suspension with Shay
Self Suspension: Spotter's Perspective