Thanks for Your Support
Become a member or log in to watch this video.
---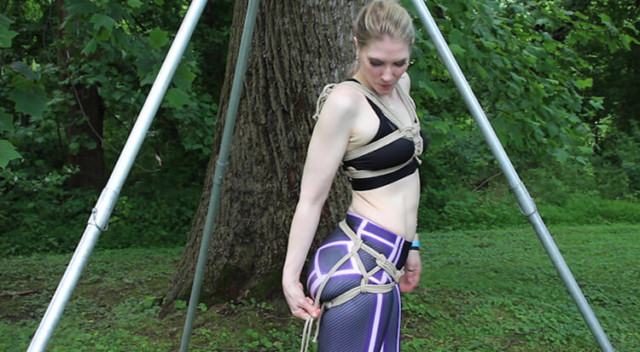 The ass is a wonderful cushiony mass, Shay points out in this video, and that means it's a great way to give yourself a little extra support in your hip harness and take some of the stress off of the hips and thighs. She demonstrates how to add a single wrap, and explains why it needs to break the pattern of "reverse tension" when it's locked off so that it's tight enough to be effective.
Rope bondage can be extremely dangerous. Self-suspension is an aerial activity with many inherent risks. Never tie alone or without appropriate instruction. Consult your doctor before attempting potentially strenuous activities like self-suspension.
This video is closed-captioned for the hearing impaired.
Self Suspension with Shay
Self Suspension: Adding Hip Harness Support