Thanks for Your Support
Become a member or log in to watch this video.
---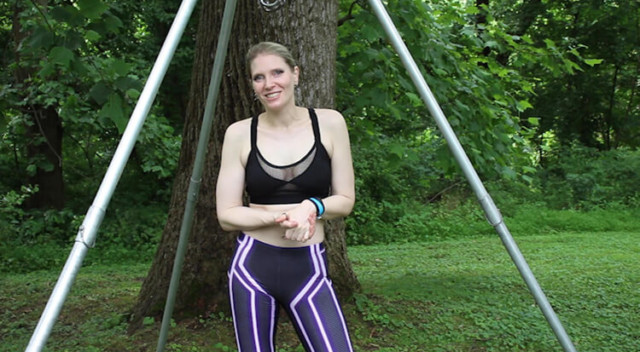 Self-suspension in public spaces can be performative, or at least be perceived that way by the people watching. In this clip Shay lays out the etiquette for those who might see this kind of scene – explaining some very specific faux pas that could happen. She also gives some tip for the self-suspender in how to claim their space, enlist the aid of spotters and DMs, and other strategies for keeping your scene the way you want it.
Rope bondage can be extremely dangerous. Self-suspension is an aerial activity with many inherent risks. Never tie alone or without appropriate instruction. Consult your doctor before attempting potentially strenuous activities like self-suspension.
This video is closed-captioned for the hearing impaired.
Self Suspension with Shay
Watching Self Suspension