Thanks for Your Support
Become a member or log in to watch this video.
---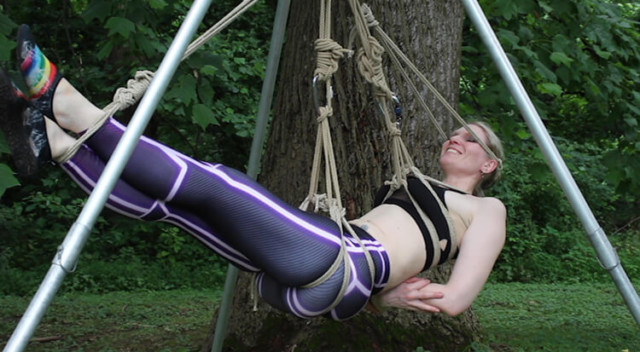 When you're up in the air, one of the muscle groups that can get really fatigued is the neck – "Heads are heavy!" Using a quick and easy method developed by Topologist, Shay shows how a single length of rope can create a kind of "cradle" to give your head a place to relax as you enjoy your self-suspension.
Rope bondage can be extremely dangerous. Self-suspension is an aerial activity with many inherent risks. Never tie alone or without appropriate instruction. Consult your doctor before attempting potentially strenuous activities like self-suspension.
This video is closed-captioned for the hearing impaired.
Self Suspension with Shay
Self Suspension: Head Support