Thanks for Your Support
Become a member or log in to watch this video.
---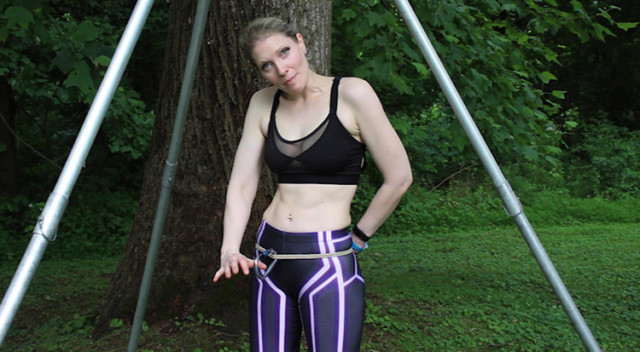 It's time to try SCIENCE! Rather than just teach ties by rote, Shay wants to be sure you understand the why of what she's teaching. Many of the harnesses and upline techniques exist because of the way that the angle of the rope that's holding you up changes the pressure on your body. "Vector forces" is a quick physics explanation of how gravity and the rope can make even a 25lb backpack weigh a lot more…
Rope bondage can be extremely dangerous. Self-suspension is an aerial activity with many inherent risks. Never tie alone or without appropriate instruction. Consult your doctor before attempting potentially strenuous activities like self-suspension.
This video is closed-captioned for the hearing impaired.
Self Suspension with Shay
Self Suspension: Vector Forces