Thanks for Your Support
Become a member or log in to watch this video.
---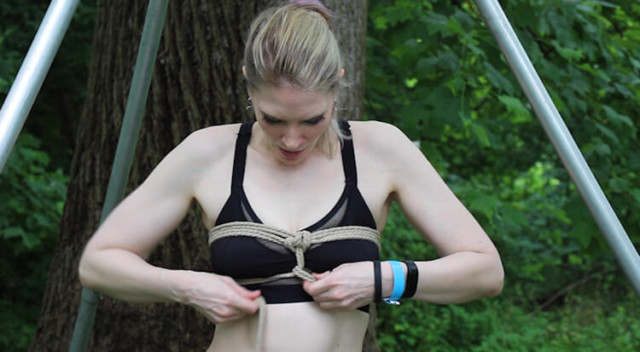 The first part of the self-suspension sequence for this series requires a chest harness. Shay refers to hers as a "reverse-tension" harness, which has several advantages: smooth ropes across the back (making face-up suspension more sustainable) as well as variations for people with different amounts of chest tissue (or desire to emphasize it). With straightforward steps this video shows a general-purpose harness that is both aesthetic and functional.
Rope bondage can be extremely dangerous. Self-suspension is an aerial activity with many inherent risks. Never tie alone or without appropriate instruction. Consult your doctor before attempting potentially strenuous activities like self-suspension.
This video is closed-captioned for the hearing impaired.
Self Suspension with Shay
Self Suspension: Chest Harness Part 1